COMPASS LONG RANGE GOLD 24-5500 Multi – frequency, is a long-range gold detector developed especially for gold detection up to 1200 meters, WITH GOLD PLATED ANTENNAS, depth up to 10 meters.
The frequency generator is based on DDS-Direct Digital Synthesis and it is controlled by a microcontroller. Surface Mount Electronic Components, RoHs compliance, CE. Orange
 bright blinking LED is the switch to indicate "POWER".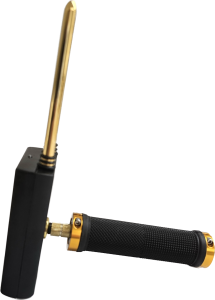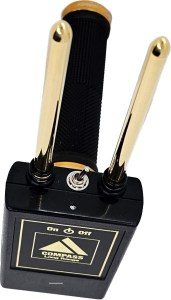 The transmitted and received signals are obtained from the antennas. During the detection the signal interacts with the bio-energy of the operator's body and guides the user to the location of a gold target.
Small compact size, extremely user friendly, automatic soil balancing, low weight, high precision and long range.
The Gold 24-5500 consists of the main unit with the two GOLD PLATED antennas and the handle. Is assembled in a few seconds, as soon as the handle is connected to the main unit.
By turning the Gold 24-5500 on, is ready for Gold detection.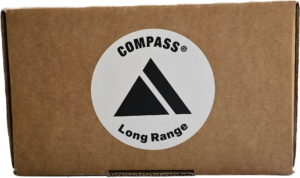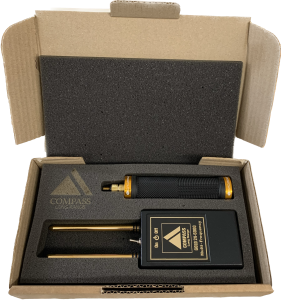 Features:
Choice of frequency:  GOLD
Research Methods: Automatic  Multi- frequency  – 5 Frequencies
Operating Temperature: 0 to 45 degrees Celsius 
Storage: -10 to 55 degrees Celsius
Power supply:  9V alkaline
Maximum depth: 10 meters*
Maximum length: 1200 meters*

Length of antennas 10,9 cm.

Warranty: 2 Years
*The ability to locate objects depends on user's skill and  target's size.The searching method based on  radiesthesia or dowsing. You can find many articles in internet  to be informed.